THE MISSION OF LIGHTHOUSE CHURCH IS TO REACH THE LOST AND MAKE DISCIPLES.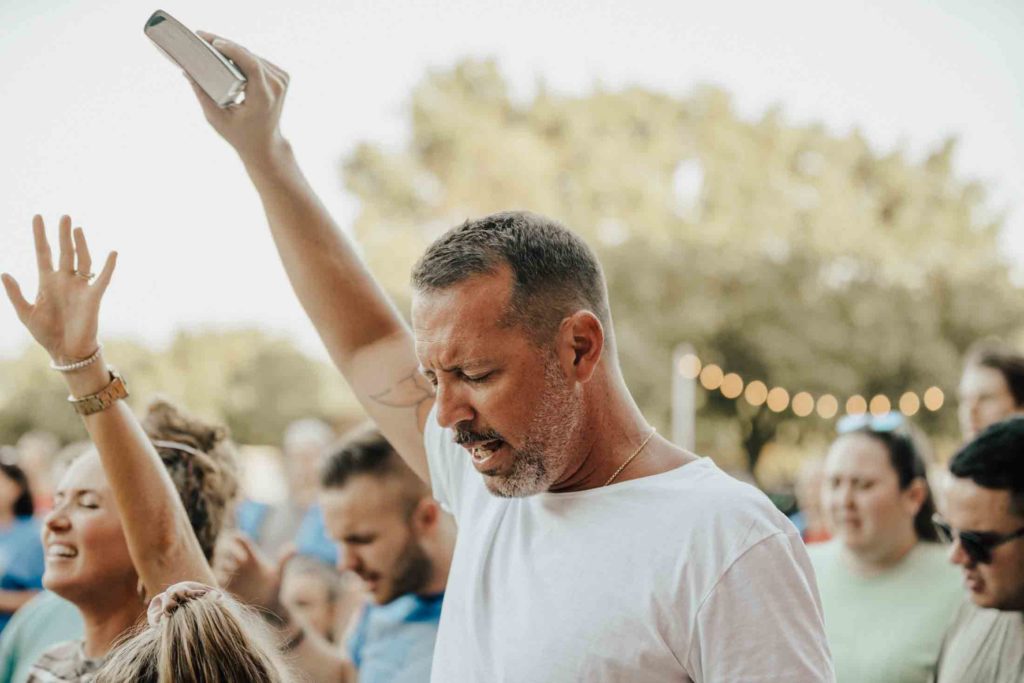 Since 2010, Sammy Foster has led Lighthouse Church in fulfilling its mission to reach the lost and make disciples. He and his wife, Ruth, are passionate about sharing the life-changing message of Jesus and watching Him radically transform lives through the power of His love.
1. We affirm that the Bible, both Old and New Testaments, though written by men, were supernaturally inspired by God so that all its words are the written true revelation of God; it is therefore inerrant in the originals and authoritative in all matters.
2. We believe that God exists eternally in Trinity: Father, Son, and Holy Spirit.
3. We believe that Jesus Christ is the second Person of eternal triune God who was born of a virgin, became a man, lived a sinless life, died on a cross, was buried, and physically rose from the grave to redeem sinful humanity.
4. We believe that the Holy Spirit is the supernatural agent in salvation, baptizing all Christians into the universal church at conversion, indwelling and sealing them until the day of Christ's return.
5. We believe all humans are sinful and in need of salvation. Salvation is the gift of God brought to humans by grace alone and received by personal faith in the Lord Jesus Christ.
6. We believe that God has created all humans in His image. He has created them uniquely male and female. We believe marriage is defined in the Bible as a covenant, a sacred bond between one man and one woman, instituted by and publicly entered into before God.
7. We believe that the Church is a spiritual organism made up of all believers everywhere for all time.
8. We believe that every follower of Christ is called to be a partner of the local church and recognize believers' water baptism by immersion and the Lord's supper.
9. We believe that Jesus is returning to Earth to judge all people and to rule and reign with His saints forever.
For more information concerning the theology and governance of Lighthouse Church, please contact the church offices at info@lighthouse.church.