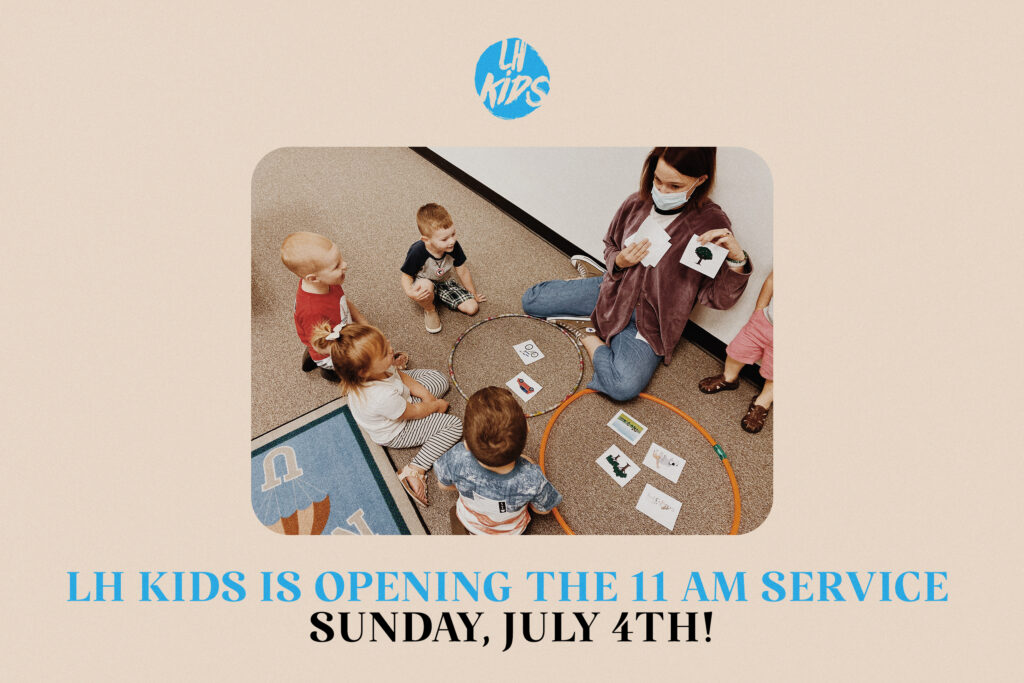 LH Kids Opening at the 11 am Service July 4th
Parents, mark your calendars! Beginning Sunday, July 4th, LH Kids will open for the 11 am service! We cannot say thank you enough to those who signed up to volunteer in LH Kids in the past month; it's because of you that we can now offer LH Kids in-person at both of our services! Registration is required and opens at 2 pm the Sunday before.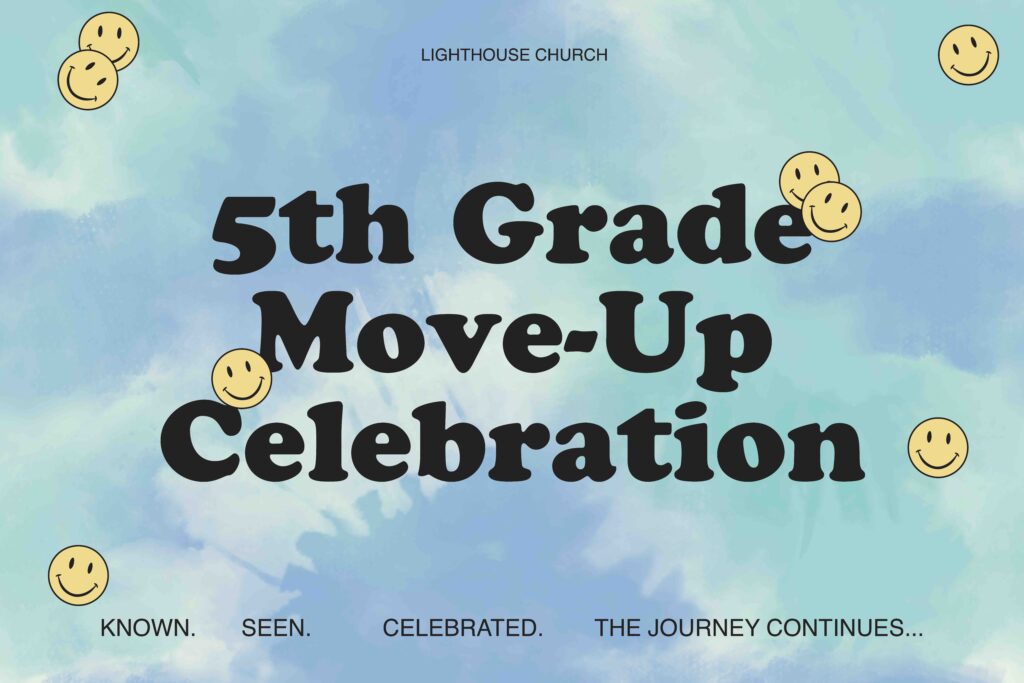 Next Sunday, June 27th at 7 pm, is our 5th Grade Move-up celebration! If you have a 5th grader, we hope you and your family will join us as we celebrate 5th graders moving into Middle School! This will be a sneak-peek into LH Students, where you'll have the opportunity to meet some of our LH Student leaders and see what our student gatherings look and feel like. We hope you'll join us as we celebrate your new Middle Schooler. Click the button below for registration.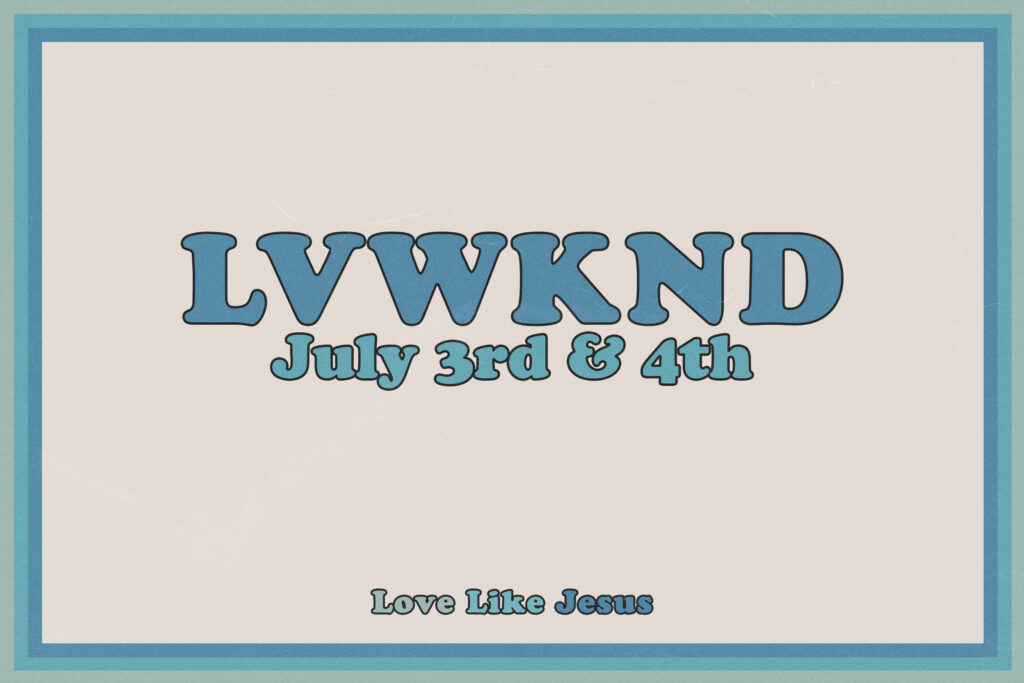 Join us on July 3rd and 4th for LVWKND! This July we have three projects to choose from, including two that you can do from your own neighborhood! Participate in spreading love through your communities through "Chalk Your Walk" or by taking a prayer walk through your neighborhood. We will also be joining a local non-profit,"BKind", which helps feed those in need on a weekly basis. For more information and to register for LVWKND July, click the button below!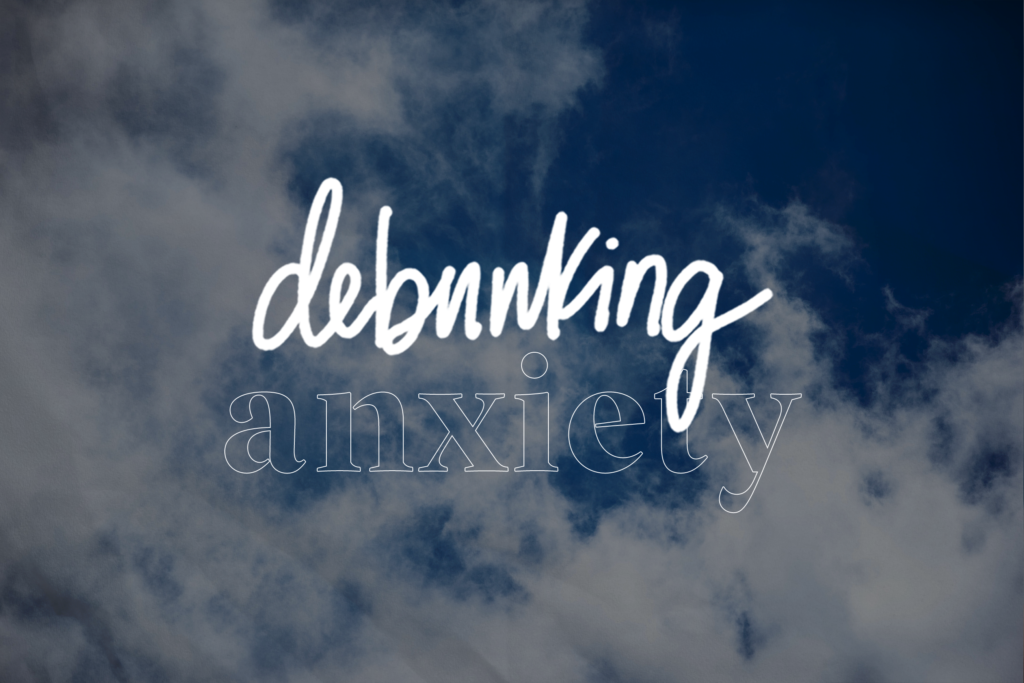 This past year has not been easy by any means, and we know now more than ever anxiety is a common thing people are struggling with. So on Tuesday, June 29th at 7 pm we will be hosting an anxiety webinar. We will be joined by a counselor who will be speaking to the topic of anxiety and answer any questions you may have. Click the button below to register!
Our Glen Burnie Campus meets every Sunday at 9 & 11 am for Live Worship & Live Preaching. LH Kids meets in-person at 9 am, registration is required. We'd love to have you join us at our Glen Burnie Sunday Gathering! Click below to register for LH Kids.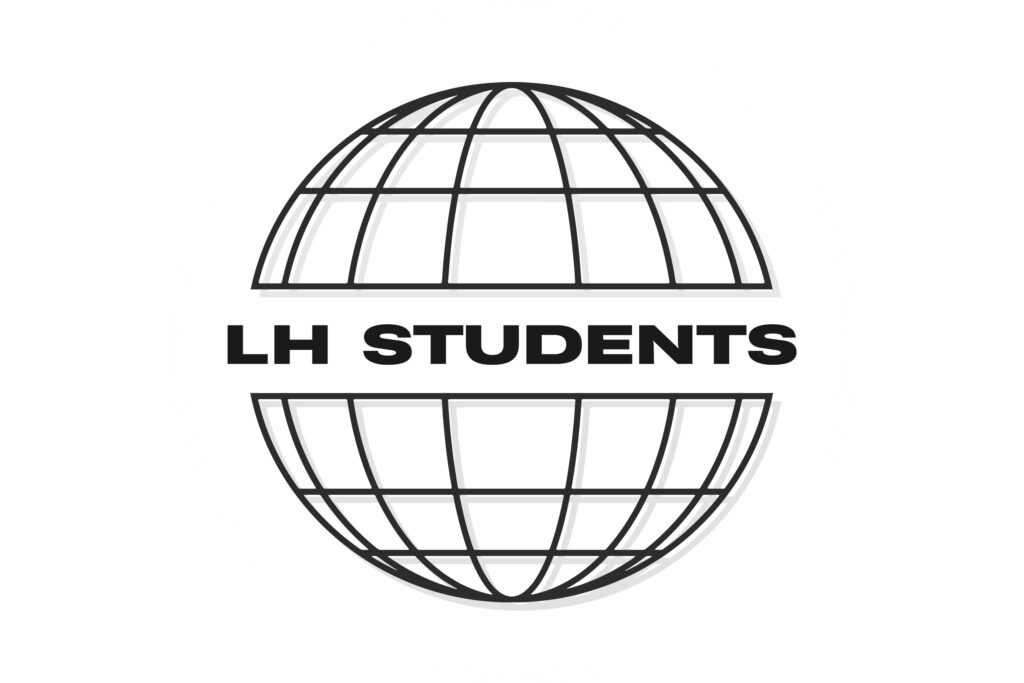 Come join us for our Glen Burnie Student Gathering! Our students meet every Thursday at 6:30 pm at our Glen Burnie Campus for a time of community, worship, and teaching. We'd love to have your student attend our LH Students Gathering!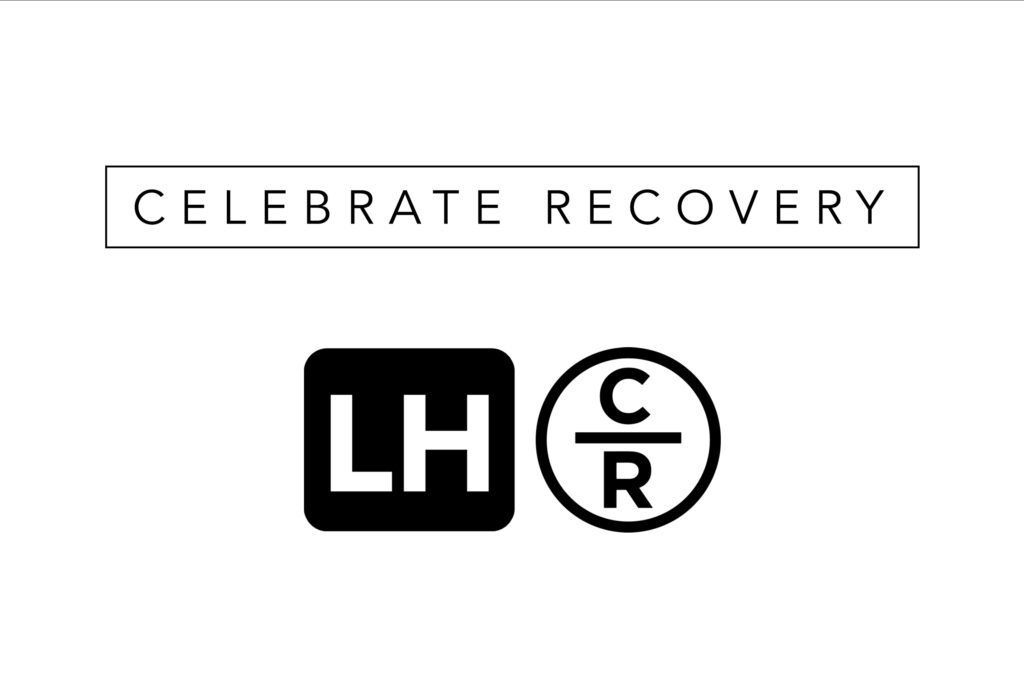 Celebrate Recovery meets every Friday at our Glen Burnie campus for a time of worship, prayer, and teaching. For more information on Celebrate Recovery, click here.. An online option is available upon request, please contact kevin.spence@lighthouse.church for more information.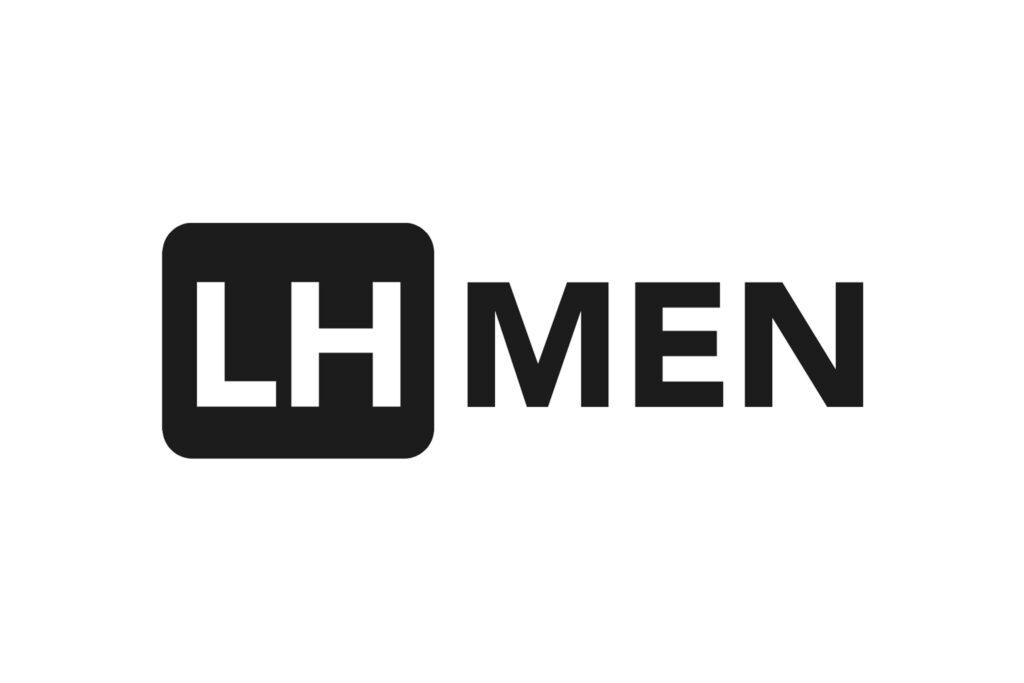 Join our LH Men's Gatherings at 6:30 pm at our Glen Burnie campus every 2nd and 4th Tuesday of the month!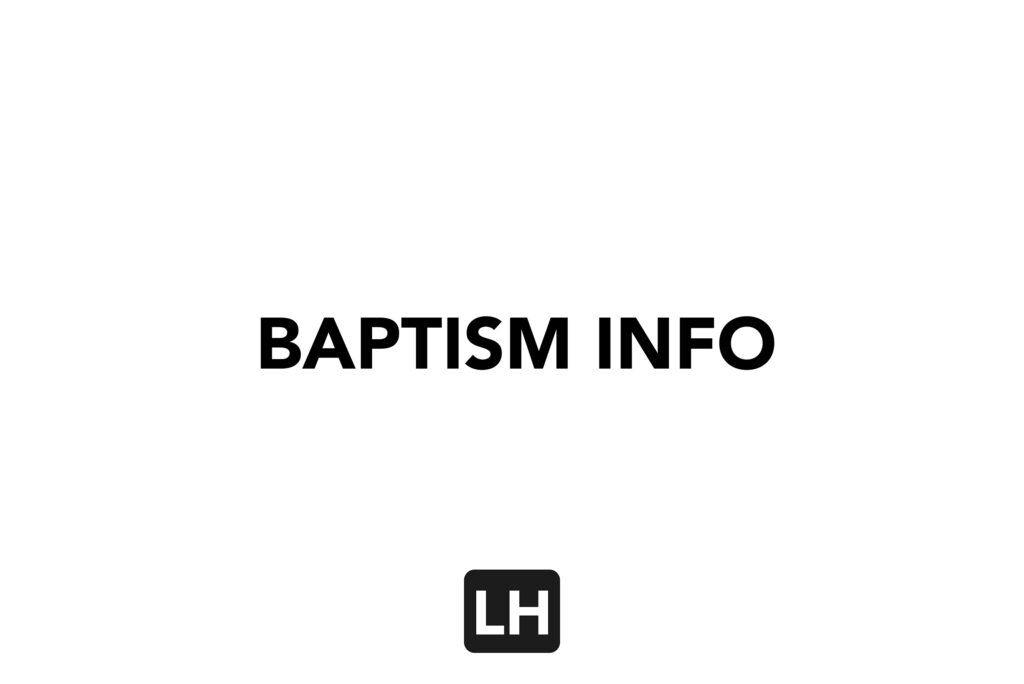 Are you interested in taking the next step in your walk with Jesus? We want to talk with you! Click the button below or visit the LH App to fill out the Baptism form, and one of our Pastors will be in touch with you.